Springfield, founded in 1636, is known as a city of firsts. It is the birthplace of basketball and Dr. Seuss. George Washington designated it as the site of the first armory and military arsenal. Thus the city played a pivotal role in the American Revolution.
Springfield hasn't changed much since I first visited with my family in 1976. That was our initial excursion to the U.S., coming over on an extended summer vacation from the island nation of Singapore.
I visited again during the winter of 1993, when I attended Surface Warfare Officer School in Newport, Rhode Island. I went to see my old Singapore friends, Peggy and Paul and their son David. It was one of the most frigid days that year with a cold spell so severe, it brought Springfield to its knees.
27 years later it was good to return with warmer weather during the middle of summer.
Springfield still has its unimpressive skyline due to an antiquated state law limiting the city's building height to 125′, which remained in effect until the 70's. But once you head downtown, you'll notice much has changed right away. First Springfield is just as safe and family-friendly as it was when I first came here as a kid. Back then Court Square was a popular meeting place for people all around town to converge and socialize.
I stumbled upon Cruise Night at Court Square where classic car owners from all over New England converge to showcase their wheels. There was a wide variety of classics from old Fords to Corvettes. There were burgers and dogs and classic hits blasted from 97.7.
It was refreshing to see a badass 500+ HP supercharged engine on a muscle car rather than my low power (350 hp) /high torque 13-liter Maxxforce that I had to deal with day in and day out.
Yes, semi truck engines are a completely different beast. And they are designed to run a million miles, stopping only for maintenance and when the driver has to shut down for the night. And when you do, make sure you keep it idling for 5-10 minutes to cool down the engine and turbo.
With today's higher fuel prices, the 13-liter engine has become the engine of choice due to weight reduction and fuel economy.
What really has changed in this unpretentious, Victorian New England town is a multi-million dollar Las Vegas-style casino. The MGM Springfield opened in 2018 to much hope and fanfare.
I went next door to the legendary Red Rose known for decades to serve the best Italian pizza north of NYC.
"Table for three please?"
When MGM started their plans to come to Springfield, there was talks in buying out Red Rose's property. But owner Tony Caputo had no interest in leaving the business his parents started in 1958.
And since opening, business has been booming for Caputo. They've been busy literally from the minute they open the doors, and often there's up to a two hour wait.
Now Red Rose is building a 2,000 square feet kitchen where you can stand on the street and watch their seasoned chefs toss dough up in the air then bake them in their wood fired brick ovens. Their temperatures are so piping hot, the pies are sizzling within minutes. The pies are loaded with their signature, chunky red sauce and thick layers of mozzarella cheese and toppings so abundant, you'll be full after just one slice.
As I was checking my email, an attractive woman with thick, gray, wavy hair approached my table.
"Peggy, So great to see you!" I sat up and gave her a firm hug.
All these years…from when I was just six years old. And then again 27 years ago. Seeing her again brought back cherished memories that I couldn't easily recreate.
"Wow you look great. Thanks for coming out here. Where's Paul?"
"Paul is busy trying to sell his business. And we're eventually going to sell our house here too," she replied. "David is living in San Francisco now."
Kitchens and Baths by Herzenberg was established by Paul's parents in the 1950's and over the years, the business has flourished. It was great to hear that they were selling their home and business and moving down to Boca Raton, FL.
Catching up over pizza and pasta made a lot of sense.
[ Image: Peggy, Paul, Mom & David.png ]
Peggy & Paul Herzenberg, 1976
I started with the fresh tomato and mozzarella salad. Peggy had the tomato, olive and artichoke salad. Then I ordered the thin crusted and crispy Margherita pizza while Peggy had the pasta in Marinara sauce.
"So do you remember when I used to babysit you and your sister at the Singapore Yacht Club?
"Yes, I was just a little one, but I remember those days as vividly as if it was yesterday."
"That was when Steve (Harold Stephens) was getting his schooner Third Sea built."
"Yes and my family and I were living aboard the Choy Lee yawl, Restless Wind. Can't believe we survived without running water, refrigeration, even electricity all those years."
Peggy smiled demurely. "Yes those were the days. Wonderful memories and would love to return to Singapore soon to see what has changed."
"I hear that the Yacht Club has moved from the reclaimed mangrove swamp to a modern facility closer to the channel," I added.
"Yes, Singapore is all about modernizing and reinventing itself and of course reclaiming land like there's no tomorrow."
* * *
One of my favorite hangouts in Singapore was Serangoon Road, also know as "Little India." My sister and I spent a lot of time there with Peggy watching over us like a loving aunt. I remembered walking down the busy street during midday admiring the balls of incense and freshly pounded curry hanging over shop windows. I could often visualize the scene of a tiny doorway with aging men in soiled white dhotis and rough pointed sandals swooping grams of green dali from burlap sacks and barrels and pouring it in ancient brass balances. I saw tiny curry stalls dotting the street corners with dark skinned Tamils ladling rich brown and yellow stews onto banana leaves for customer to eat with their fingers.
Women with fingers stained yellow from turmeric spice and teeth smeared red with betel nut, selling garlands of sweet smelling flowers used by Indians for welcoming guests. Young housewives gliding among them, black hair in braids, jewels glinted from nostrils, lifeblood and he had grown to love the taste and sounds of Little India.
I loved to play soccer with the kids, some Indian, some Chinese, some British, some American and also enjoyed going out to the Changi docking pier to watch the huge ships steam in. There were lots of massive vessels there, container ships, freighters, and oilers. But one day, a gargantuan, American Navy floating city grabbed my attention.
The ship had anchored out in the harbor, because the water in the bay was too shallow for her to come pier side. There were large liberty launches that brought the crew ashore, all looking debonair in their shiny, white uniforms.
The next day I returned with a pair of binoculars and zoomed in on the large gray mass of steel. I was awestruck as I scanned over the massive superstructure with its deck filled with fighter and attack planes and patrol aircraft. One strange looking plane housed a huge radome over its fuselage resembling a giant, praying mantis. There were also a few other ships painted with the dull, gray color, which at a distance blended in with the horizon. They carried large guns on the forecastle and fantail and stealthy looking missile launchers that pierced into the sky like a lethal bullet.
On that day on the docking pier, I was swept away by the huge American ships. My curiosity thirsted for the modern, high-tech weaponry and state of the art engineering that they proudly displayed. I aspired to one day grow up and become one of the men in their starched white uniforms and spit-shined shoes. I plucked a pink orchid from a nearby bush, pinched a petal from it, closed my eyes and blew it into the water. On that summer day in the Lion city of Singapore, I launched a dream that would never falter.
Then when I was 12-years old and spoiled by unstructured, unschooled lifestyle, my family decided we had reached our critical juncture in life–we shipped the yacht and purchased a one-way ticket to the US, reaching new shores, new hopes abound.
But we were sad to let go — we loved this city, the food, the friends, the culture — every single and social bit of it. And we were sad, outrightly downtrodden, when we had to reluctantly wave goodbye.
With all the excitement and adventure, you would think we would settle down in a major metropolis with lots of culture and festivities somewhere along the eastern seaboard or western shores.
However, we rested our weary and travel-ached bones in a quaint, backyard town of Darien, population 1,500, where we learned to live slow and enjoy the Golden Isles sunset along the saltwater marsh and we promised never to sail the high seas ever again.
We loved our country and my mother, my sister and I became proud, naturalized citizens and upon graduation from high school, I decided to break our family promise of dismissing the seas so that I could give something back for the country that gave me such great hope and fulfill the dream I established when I first laid eyes on the massive carrier in Singapore.
My first duty station after boot camp in frigid Great Lakes, Illinois was initial training school in Dam Neck, Virginia Beach to become a radar operator aboard the fast frigate, USS Francis Hammond (FF-1067) stationed in Yokosuka Japan. It was a small ship of barely over 200 and we were one, tight family who embraced our new culture and country with respect and admiration.
This duty station was also the most family-oriented — a chance to get to know my mother's family who resided in Kobe, Japan. They had not gotten to spend much time with my mother since she left Kobe to Hong Kong in the early 1960s to be with this charming, seductive man who would become my father.
And it was from an opportune port visit in December 1986 in Hong Kong that I got to visit my father who I hadn't seen since I was four. We talked as if it was our very first time to hold a conversation, we cried and he asked me about the night that we slipped off never to be seen or heard again for an eternity.
It was a tear-jerker and too emotional for the likes of a budding, 18-year old Sailor who wanted to spread my wings. We said our hurried good-byes as the ship was preparing to weigh anchor hoping to unite again, and not having to wait another 14 years to do so, but knowing deep inside that the days were numbered and there would be more port visits in other distant lands between here and now.
I did return to Hong Kong later, much later in my career when I was already a commissioned officer, this time aboard a sprawling aircraft carrier, USS John C. Stennis. Unfortunately my father died just a year after I visited him in 1986. I always pondered whether he had waited for the right time to cherish memories and to bury the past before he had to go — his soft, tender ashes scattered like wildflower seeds somewhere along the South China Sea and my memories clung on distant and long hoping never to fade.
"That's a very moving tale," said Peggy. "I'm glad you got a chance to join the Navy and see your father again before he passed."
It was getting late and the kitchen had already closed. I bid Peggy adieu and promised that we wouldn't wait so long to meetup again.
"Great to see you Peggy. Please send my regards to Paul," as we embraced again and held each other tight for all those years we hadn't stayed in touch.
After Peggy drove away in her Lexus, I decided to check out what MGM had to offer in their gargantuan food hall. I strolled inside the South End Market to see a wide variety of food ranging from Asian Noodles to New England seafood.
I appreciated the fancy food hall feel with a mix of local artisan restaurants and felt that many people here weren't actually gamblers but drawn by the food.
A player at the James Bond 007 Thunderball had just won massively with a big win payout of over $1,250. I watched him as all the characters lined up with the nice Thunderball theme playing.
After winning my Big money line and fairing well with the slots, with an air of confidence, I headed over to the Blackjack tables feeling like Achilles the warrior.
I found a spot behind a boisterous crowd playing Blackjack. There were a couple of friends and other strangers converged around the table that they had just met. Either way, there was light conversation which made Blackjack quite a social game.
I was cheering on some newbies and applauded when they actually beat the House. On the other side of the table, I was watching the guy lose hand after hand. Every hand he would go into a large hissy fit and complain about how unfair it was.
At another table a couple of guys dressed casually, one clean shaven another wear a scruffy beard playing the $25 minimum tables. They tried their best to fit in and not look too suspicious. But they tended to change the amount of their bet depending on the count.
Blackjack has the best odds in gambling and very little skill is required. Beginners stand the same chance of winning as experts. They just have to know a few basic rules and adopt a good strategy to beat the House.
Counting cards changes your play style – you assign each card a value when counting and then add to the running "count" as you play. You will tend to bet high when the "count" is high, and bet lower when the "count" is lower.
And if someone is constantly doing that, it is a sure sign that that player is counting. Casinos are really cracking down on card counters. Dealers and pit bosses look for these extreme betting swings and then politely ask them to leave. If they enjoy too much success, they can be banned from the casino and facial recognition will prevent them from returning.
Springfield didn't feel stuffy like some other MGM casinos such as National Harbor just outside of D.C. It was more working class here and less opulence.
When the clock struck midnight, I downed my last Tsing Tao and headed out the door to the warm summer night. It was a convenient five blocks to my truck where I immediately crawled into my rack and rested peacefully until 7 when the morning commuters started rolling into town.
It would be an easy drive and I had plenty of time to get to New Jersey. It would be a good day, or so I thought. I was hoping for the best, but planning for another hectic day in trucking.
I was happy to leave Massachusetts, after been stuck here for over ten days. There were few loads heading south, but I found an Amazon load heading to PA, a beautiful state with picturesque scenery and diverse history.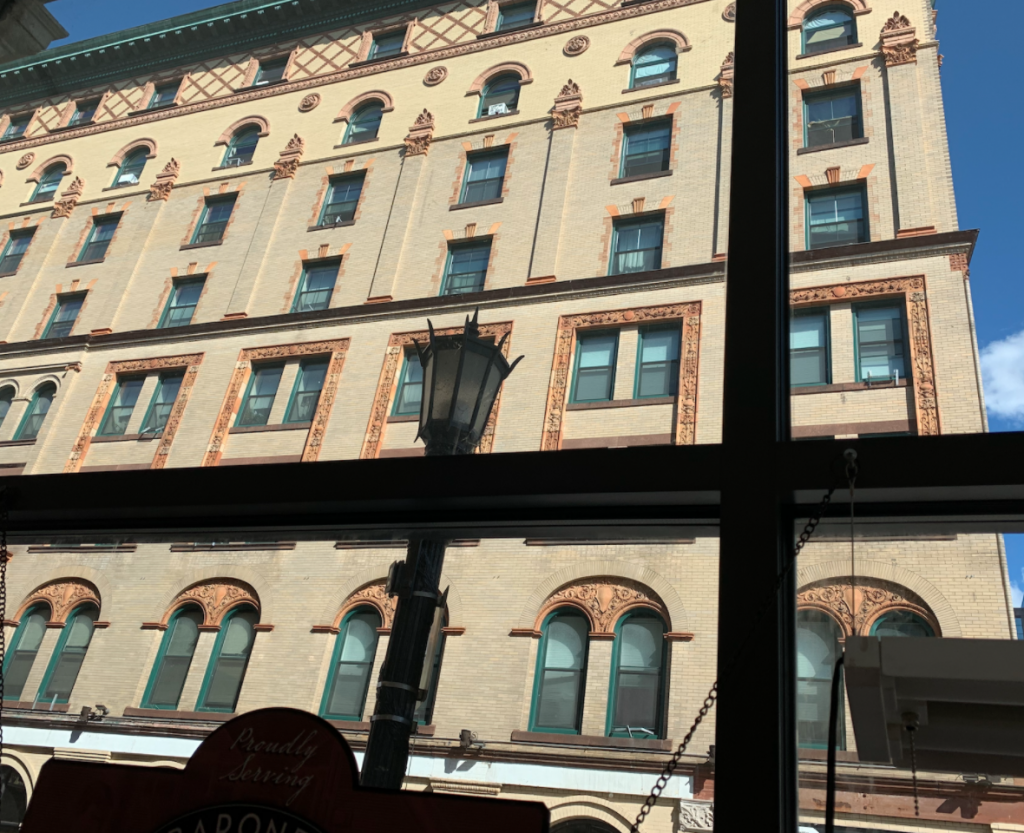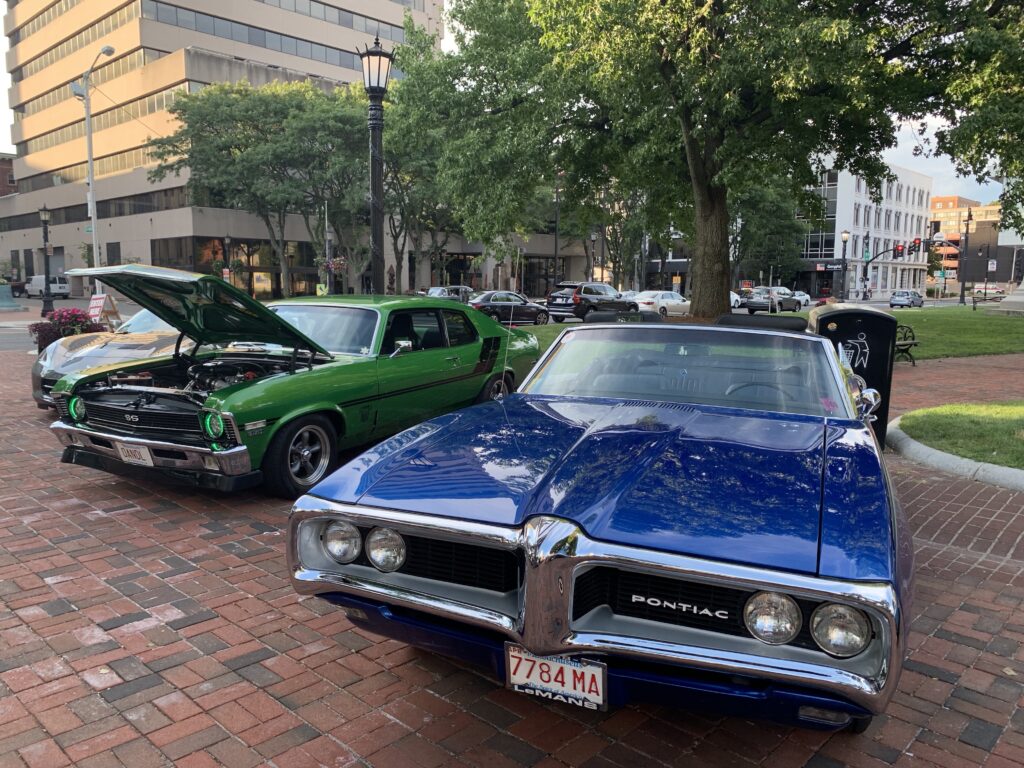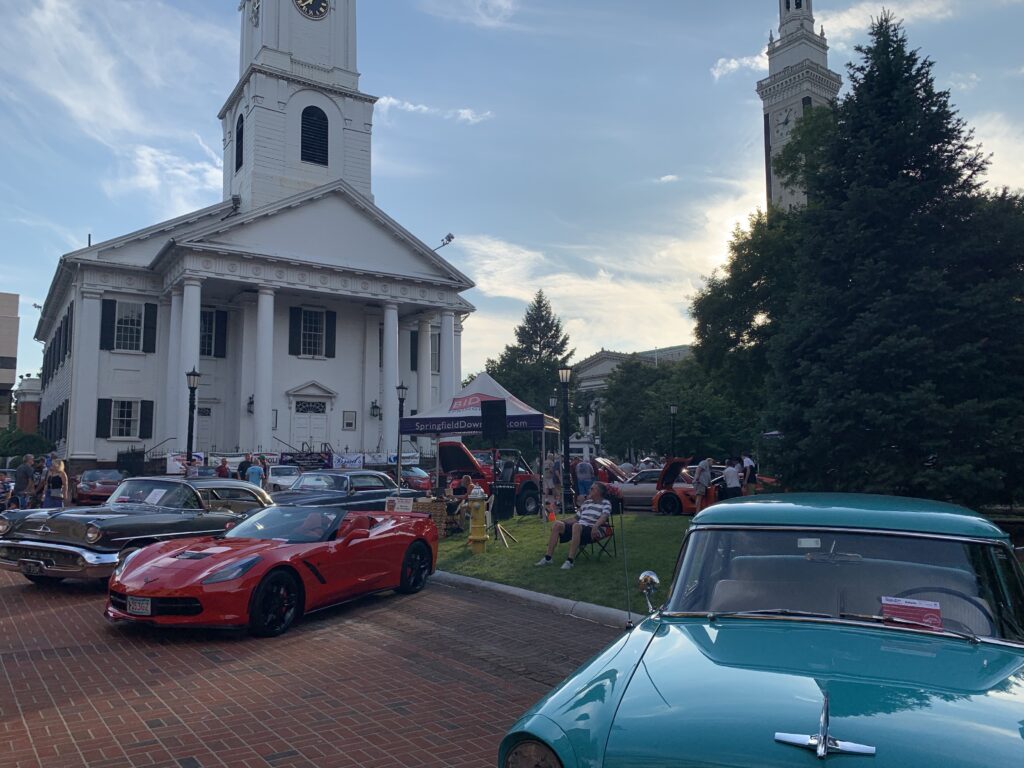 I stumbled upon Cruise Night at Court Square where classic car owners from all over New England converge to showcase their wheels. There was a wide variety of classics from old Fords to Corvettes. There were burgers and dogs and classic hits blasted from 97.7.